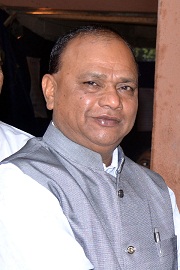 I warmly welcome you all to the beautiful world of our reputed SS English medium School. Our school is a "Centre of Knowledge and Excellence" that we instill the culture of India and its holistic values in surroundings driven by modern technology and a focused pursuit of the intellect.
          The S.S English Medium School aims to develop the best that is latent in the children and to prepare them for the challenges of the changing world through encouragement of self-discipline, Extracurricular skills, intellectual achievements and physical fitness.
          The school along with the parents community jointly ensures the progress and development of each child, by facilitating their physical and emotional well-being and inculcating in them a spirit of a responsible citizen.
          Our school is now well prepared to face the challenges of the current situation with all its resources and services for the academic session 2021-22 to fulfill the requirements of the students and staff and provide a beautiful, healthy stress-free environment. As Mahatma Gandhi said "Live as if you will die tomorrow, learn as if you will live forever".
             I thank my entire school staff for their cooperation and support to make our school reach academic excellence.
To be a centre of excellence in education at affordable cost. To develop students into well personified human beings, intellectually, physically, psychologically, spiritually with respect for humanity.
To connect to the children from all strata of society irrespective of caste, creed and religion and create a holistic society of dynamic and vibrantly caring citizens of tomorrow who can face challenges and make the world a better place to live in retaining Indian culture and tradition.
We Believe In bringing out the best potential of your Child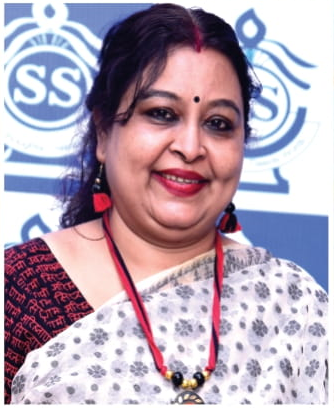 Message from our Hon. Principal-Mrs. Nandita Bhaduri
           Greetings to All!  As we usher in the New Academic Year 21-22, I would like to Congratulate the entire S.S team, parents, and students for the relentless efforts to create a benchmark for the school's pursuit of academic excellence. The able guidance of the Management and the belief and trust they have in us encourage us to accomplish our mission with confidence and enthusiasm to provide the best of the environment to nurture our students to strive, grow and achieve their goals.
          Our school plays a pivotal role in character building and personality development, through a holistic approach, honing the skills, and imparting knowledge and intellectual growth making them capable to shape their destiny and achieve higher in life.
          The teaching faculty did a commendable job with the guidance and support of the management, we could make the learning experience enjoyable for the students, unleashing their inner curiosity and sharpening their intellectual instinct encouraging them to possess appropriate skills, the right attitude, and an innovative mind to empower them through various aspects of life.
          Technology and innovations are going to be the key facilitators in the future. We welcome our students to a new chapter in our lives with prayers for a blessed academic year ahead.
           I thank our Management and the whole SSEMS team, parents, and students for your contribution and looking forward to your continued support to grow, improve, innovate and develop every aspect of learning, unitedly together this new academic session. May we be showered with divine grace and blessings for a successful and fruitful Academic Year 2021-22.
Warm regards,
Principal Nandita Bhaduri
"If you salute your duty, You need not salute anybody, But if you pollute your duty, You have to salute everybody."